Game Providers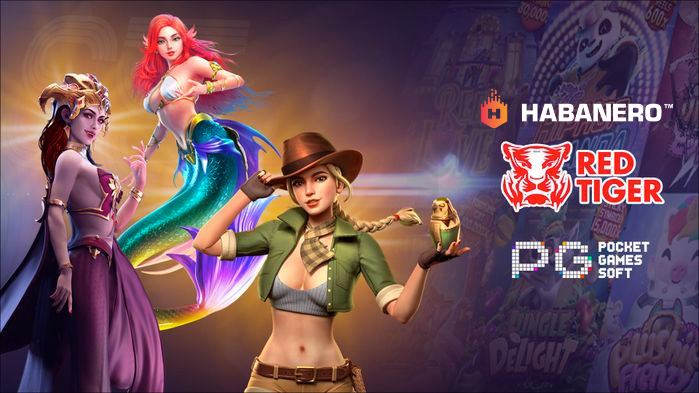 S5 Arena (also known as "S5", "S5.com" and "S5 Casino") has hundreds of slots and table games from a variety of top-quality providers from around the world. And we're constantly adding more! Don't see your favorite provider here? Let us know in chat!
All the games on S5.com have been certified as fair by PAGCOR through 3rd party-testing services.

RED TIGER
Red Tiger games have really taken off on S5. With a low P5 minimum bet on most of their games, like the Medium volatility Cash Volt from 2020 or the medium-high volatility Dragon's Luck Power Reels from 2018, or even the now-ancient, medium-volatility Chinese Treasures from 2016 have found a new popularity in the Philippines on S5.
Top 3 Games

POCKET GAMES
Pocket Games (PG Soft) have been going from strength to strength since their debut in 2015. And their 2022 releases have quickly taken over as S5's top played games: the low volatility of the new Win Win Fish Prawn Crab based on the "world famous" Hoo Hey How (hahahaha great game but world famous? Not.) to the controversial 2022 Battleground Royale shoot-em-up (could have had better timing on this release) to the 2020 Treasures of Aztec, a medium volatility games that keeps paying players. These are solid games that can easily compete on the world stage. And Filipinos are loving them!
Top 3 Games

Habanero
Already some of the team at S5 favorite games, Habanero has five years on S5's other game providers, and you can tell that they are years ahead of the competition: Return to the Feature is one of any feature hunter's top games, with not ONE but three excellent features, including the "Replay" feature that takes you back to a saved feature run. London Hunter is one of the most beautiful games on the market (and it's four years old!), as a cyberpunk Sherlock Holmes chases a T-Rex through the streets of London. What's not to love? And Taberna de los Muertos Ultra must be played. Best Mexican-flavored game ever. Open a Corona or San Mig and enjoy.
Top 3 Games